"I'VE" is a documented system to speak out about competences.

Can you imagine it? Assessing volunteers' competences was never that easy, funny and sustainable… thanks to the I'VE Outputs and a motivated facilitator from yours!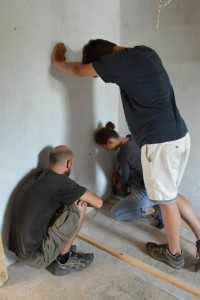 What do we learn during an international workcamp?
"Dunno …"
Many volunteers do not have an answer to this question. Or rather, they have never thought of it!
In fact learning in the workcamps is often not an intentional process, but we know that the concepts of nonformal and informal learning can also refer to volunteering. Someone talks about of "lifelong learning", someone about "active citizenship"… for sure every life experience teaches us something.
It is granted that living a collective experience in an international context, might represent a turning point or a time of tremendous growth.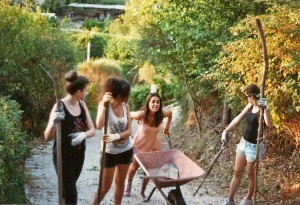 We know this because we have seen many volunteers for whom even short-term workcamp experiences have changed their lives.
What remains, then, once back from our experiences of international voluntary service? A certificate of participation, of course. Vivid and unforgettable memories, true.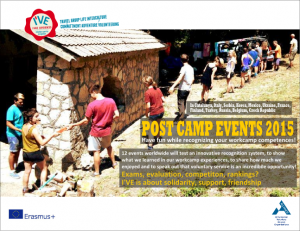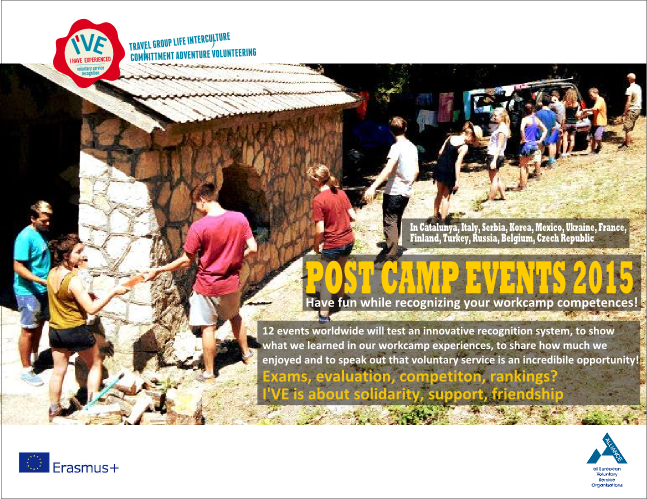 But we wondered whether it is easy to represent what we have learned to those who have never participated in a volunteer project abroad as we did.
No, it is not easy at all.
At a job interview, for example, we know how to value our commitment as volunteers?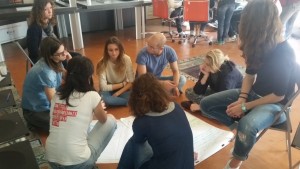 I'VE is a system produced by an Erasmus+ Strategic Partnership, that allows organizations to easily organize Post Camp Events where the dimensions of the informal learning and the competences in the workcamps are well handled and that support the editing and the automatic production of Certificates of Regognition of the Competences developed.
If you want to adopt and exploit the I'VE system – FOR FREE! – or simply you are curious to get to know the I'VE system elements and dynamic visit this page!