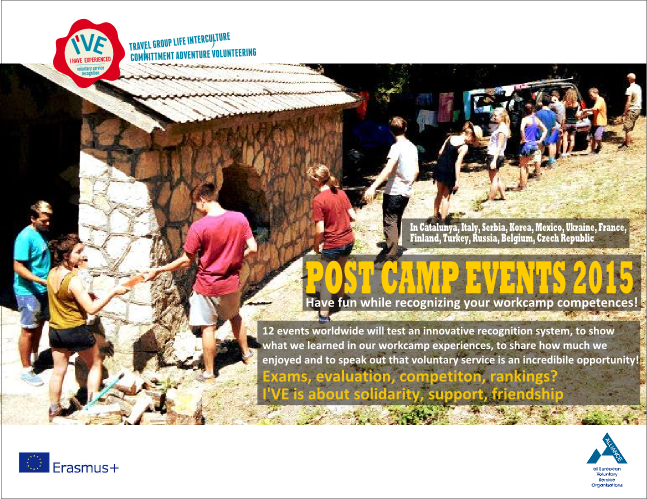 Did you recently join a voluntary service project abroad?
You are among those 30k people who yearly embrace the world of solidarity and friendship promoted by our organizations worldwide.
If you need to proof your experience and wish to share it with those from your Country who did the same, ask and support your organization! Organize an event that brings together volunteers, to live an intensive journey around the stories we will share. At the end you will receive the I'VE Certificate.
It's easy and rewarding, and you will be ready for the next challenges!
Want to get more info about the I'VE system? Click here to read the project Outputs