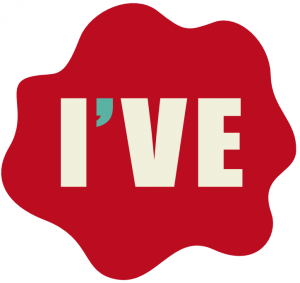 The I'VE system is developed thanks to the cooperation of a world wide partnership. Lunaria, active since 1992 in International Voluntary Service programmes and Social Researches, after have done several experiences about youth empowerment, youth work innovation and validation of volunteering, decided to gather a strategic partnership to further develop the capacity of youth organizations in bridging their mission with employability and formal education.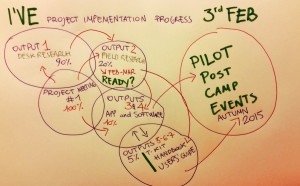 The partnership was set with the clear aim to develop a sustainable and successful plan of action, supported by professional, engaged and strategically relevant organizations and expertise.
This is the reason we chose to build a partnership with stable and well structured youth organisations,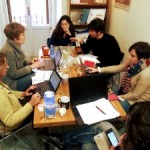 research Institutes, networks (European and National): the partners are able to jointly contribute to the project with their specific competences and roles.
The partnership received a financial support from the Italian Youth Agency, within the Erasmus+ Programme, for the years 2015-2016.
---
Lunaria – www.lunaria.org
---
Alliance of European Voluntary Service Organizations – www.alliance-network.eu
---
ISIS – Institut für Soziale Infrastruktur – www.isis-sozialforschung.de
---
Finnish Youth Research Society – www.nuorisotutkimusseura.fi/en
---
CSVNet – www.csvnet.it
---
Compagnons Bâtisseurs  – www.compagnonsbatisseurs.be
---
Solidarites Jeunesses – www.solidaritesjeunesses.org
---
INEX SDA – www.inexsda.cz/en
---
Allianssi – http://www.nuorisovaihto.fi
---
Gençlik Servisleri Merkezi – www.gsm.org.tr/en
---
Movement SFERA – dobrovolets.ru/eng.php
---
Alternative V – www.alternative-v.com.ua
---
Young Researchers of Serbia VSS – www.mis.org.rs
---
IWO Better World – www.1.or.kr
---
Vive Mexico – vivemexico.org
---
COCAT – www.cocat.org/
---