International workcamps are incredible voluntary experiences rooted in 100 years of global solidarity.
Researches and experiments implemented in I'VE are ending up with a fantastic outcome: enthusiasm and solidarity are the keys to discover what we learned as volunteers.
More than 2000 volunteers answered to our questions about competences in workcamps, and they gave us back
the diversity, the sense of commitment, the passion and the joy of a generation on the move.

What is a workcamp?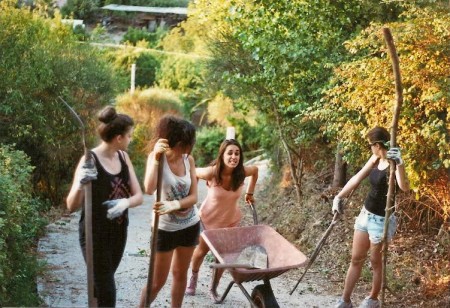 International voluntary workcamps are the most common and widespread form of international volunteering.
Workcamps generally last 2 – 3 weeks and consist of about 10 – 20 volunteers drawn from a number of countries. Projects are often in remote areas, in regions where local people may have minimal opportunity for meeting others from different countries.
The volunteer groups bring new ideas and experiences into communities, providing a stimulus for ongoing work.
The individual volunteers benefit from the interaction both within the group and with the local communities. The experience gives them the opportunity to travel to another country, use their time productively and make a positive contribution to the local community. They also have the chance to widen their horizons through meeting and learning from each other and local people.
Want to join us?
Just contact the Alliance secretariat or a member organization in your country: http://www.alliance-network.eu/contact/